Instructions
3 Options (Canadian residents only)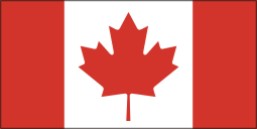 You were referred by someone and given a ReferredBy code. Fill in the form below.
You found this website through a search and would like to join:

Fill in the form below but enter "none" for ReferredBy.
Complete the sign-up process.
Talk to your neighbours to see if they are interested in forming a neighbourhood watch.
Direct them to this website and provide them with your ReferredBy code.

Law Enforcement sign-up. Click the checkbox first, then use the new form to sign up.
Important: If you do sign up you must complete the sign-up process by either selecting a neighourhood from an existing one or creating a new one if you are the first in your area. You should tell your neighbours so they can participate as well. If you change your mind, you can delete your account.
The information collected on this website is similar to what is already on canada411.ca or 411.ca; it will not be displayed to the general public. Contact information and cameras will aid investigators if follow-up is required.
Questions can be directed to admin@neighbourhoodprotect.ca. If you reside outside of Canada and still wish to use this website to administer your neighbourhood watch please contact the Administrator to discuss.