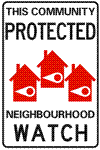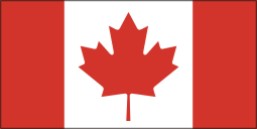 Neighbourhood Protect is a free web-based administration and communication tool for neighbourhood watches in Canada that goes beyond what social media offers. We are a community of neighbourhood watches where people try to help people through the sharing of local crime information.
Since 2016, serving communities across southern Ontario, most recently in Alberta, British Columbia, Quebec, New Brunswick, Nova Scotia, Manitoba, Saskatchewan and growing.

Key Features:
Not another social media website; designed specifically for neighbourhood watch
Posts are anonymous
Citizen portal
Simplified captain involvement
Security camera registry
Bicycle registry
Police portal
| | |
| --- | --- |
| Navigate quickly to this website via this smartphone link: | |
Registered Police Services Messages

Toronto Police Service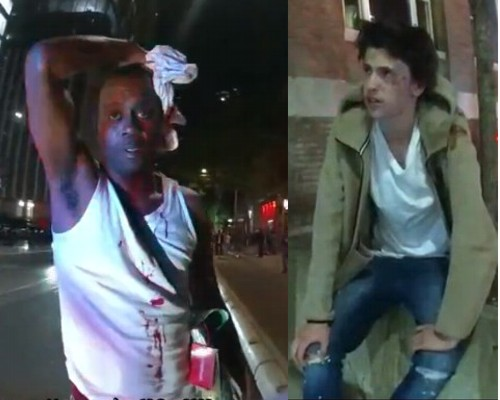 9/20/2023: On Sun, Sep 17, at 3 a.m., police responded to a stabbing in the Adelaide St and Simcoe St area. 2 suspects were seen fleeing the area: Suspect #1 is described as male, 6`0`, medium build, white tank top, blue jeans, white shoes, black satchel, and a black belt Suspect #2 is described as male, 6`1`, thin build, brown hair, beige Nike Tec sweater, white T-shirt, blue ripped jeans See link for more info.
More Info
---
Stolen Vehicles
Do you suspect an abandoned vehicle that has been sitting in one spot for a long time might be stolen?
Check CPIC for stolen vehicles. (Requires the VIN)
Are you the victim of a stolen vehicle? One person has reported finding a vehicle that looked identical to theirs for sale on the below Facebook page. Perhaps a vehicle looking like yours may be found here as well.
Vehicles For Sale

If you do find a vehicle that you believe to be yours, feel free to send us an email to track statistics. Include make/model of the vehicle and date/location stolen from.
---
Website News Alert
---

2023.05.30: Residents of a GTA community recently completed a survey and concluded Residents not happy with action on neighbourhood crime. You can`t just wait for the police to do everything, people must also be proactive about crime in their neighbourhood and help the police. One way of doing this is neighbourhood watch.
Improves communication between neighbours.
Allows citizens and the police to share information.
Easier for neighbours and the police to spot crime trends in a neighbourhood.
Helps the police to identify which neighbours have cameras if follow-up is required.
Speakers Corner: Car theft victim says calls to police were ignored. When you report a crime and personally do not have video, then the police must physically canvas your neighbours for video. If they are not home and there is also no contact information for them, then the police must repeatedly return until they make contact, which is extremely time consuming and police might not have time for. Being proactive and having a neighbourhood watch allows police to see what members have cameras and provides them with contact information so they can arrange for video. Some of this responsibility now falls on citizens to help the police.
---
Notice: Lanark County - Carleton Place
---
Notice: Wallaceburg Residents
---