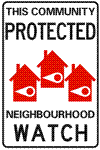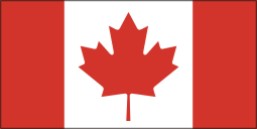 Neighbourhood Protect is a free web-based administration and communication tool for neighbourhood watches in Canada that goes beyond what social media offers. We are a community of neighbourhood watches where people try to help people through the sharing of local crime information.
Since 2016, serving communities across southern Ontario, most recently in Quebec, British Columbia, Alberta, and New Brunswick, and growing.

Key Features:
Citizen portal
Simplified captain involvement
Security camera registry
Bicycle registry
Police portal
| | |
| --- | --- |
| Navigate quickly to this website via this smartphone link: | |
Registered Police Services Messages
No current police messages found.
Website News Alert
---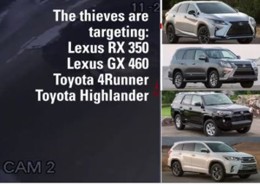 2020.04.25: A year later and these vehicles are still being stolen on a daily basis in the Toronto area. If you have one, at night, park another vehicle behind one of these to prevent thieves from driving off in yours. February 7, 2019. YRPS warns of SUVs being stolen. Over the past year 80+ Lexus RX350, Lexus GX460, Toyota 4Runner and Toyota Highlanders have been stolen. Thieves are defeating their security systems and reprogramming new key fobs to start these vehicles and driving off with them. Do not leave these vehicles in your driveway overnight without additional security features.
Example video from Toronto Police: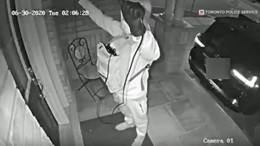 ---
COVID-19
---
2019.09.25: Use caution if you suspect someone is in your house or backyard. Recently, a homeowner was stabbed when he confronted thieves in his backyard.
---
Notice: Lanark County - Carleton Place
---
Notice: Wallaceburg Residents
---